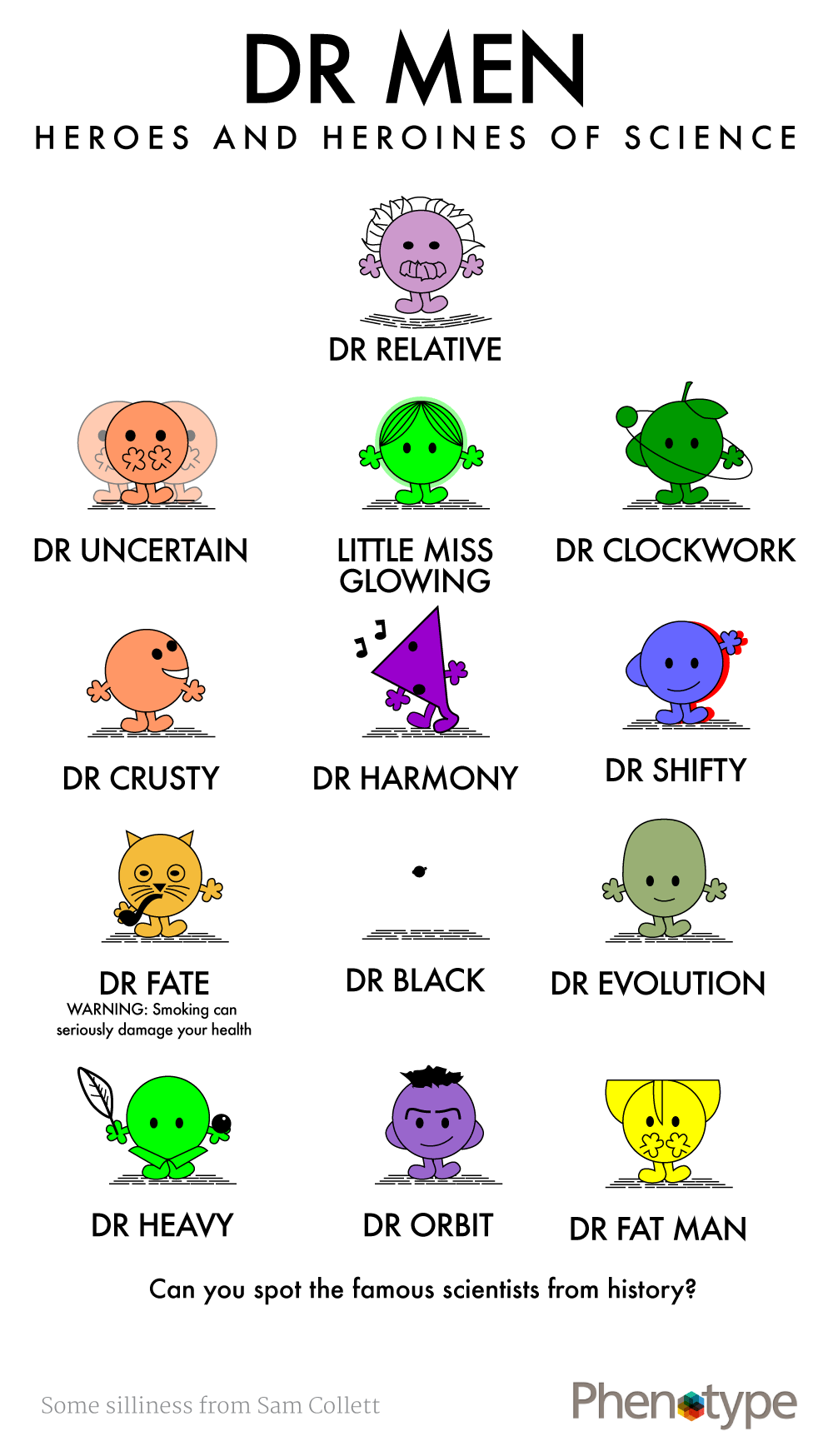 One for the true science geek out there, but we think its still a great idea.
So can you spot, Schrödinger with his cat, Newton with his Apple, Heisenberg with his uncertainty principle, or perhaps Doppler with his red-light shift? And the one Dr who is not even Human?
A blast from the past this one – 1999 to be precise – and the result of a couple of bored train commutes. You might find the original mashup on the internet – somewhere. We quite like the basic drawing and setup – to us the idea was the important thing. A non-commercial mashup created before Phenotype was conceived as a company.
After watching Mogwai's amazing film – Nuclear, we remembered this little piece and thought we would share. The trailer for Mogwai's film can be seen on YouTube. And while there are Doctor Who Mr Men mashups out there, we have not found another like this one. Perhaps we are sillier than most.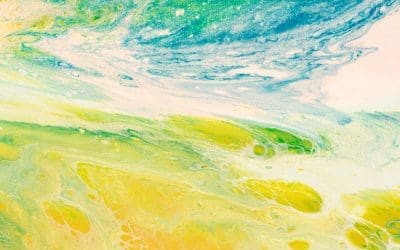 See under the hood of how we created the artwork for our new website. Spoilers – it was really good fun.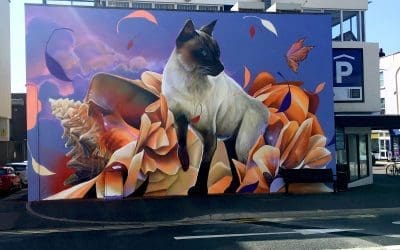 Wow – look at our building!
Simply stated, it aims to convince design students of the process of design. That without one of the four corners of the diamond then a design presentation (a crit or critique) will be weak.