How do we describe a brand, and make it into a repeatable pattern?
A do-it-yourself guide
This is the main issue we have had to come to grips with and evolve with time. We take each channel that we find – Facebook, Search results, Site, Mobile etc. – and then find a way to compare those channels.
In version one of the product we used a fairly standard creative brief to get the essence of a brand. The idea is to take the logo as a starting point as universally this is where time and effort have been put in to get the brand values spot on – indeed perhaps the only place where a creative brief has been used in the first place.
In version two we wanted something more bullet proof, so we devised and researched ways to pinpoint the ideas of the creative brief in a more methodical, and most importantly, numerical way. So far we have a set of sliders for the brand values, and another for effectiveness.
There are two very important points to note about the above graph.
Firstly the values are neither good nor bad. A brand is a set of values – the important point is if they are right, and they come through to the consumer (or us).
The second is that this is a score chart created by a human. No two people will agree or have the same definitions. The idea is, if that same person does a score for all channels then we are comparing like for like.
In a perfect world the graph of the above will overlay exactly for all channels. But then, to err is human.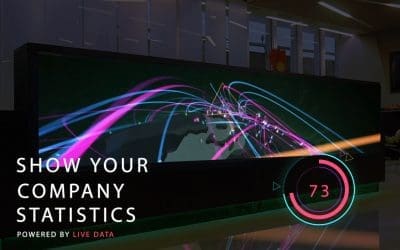 As an agency we have decided to move all of our sites over to the new Google Analytics in one hit. This post explains how and why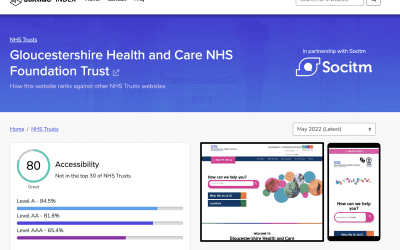 Things we learnt by creating highly accessible website designs for the NHS & university sectors. Recent pitches and web briefs have put accessibility high on their list of needs, which is a great sign. However accessibility, just like GDPR, needs to be taken in context…
Or not of course. An evaluation tool for any marketing creative piece – a poster, a website, a flyer, a brand. Most of all a piece of SEO copywriting.