When the time came to rebuild our website we of course wanted to do something rather special, not only showing our skills with the digital medium, but also our craftsmanship and creativity. The idea of moving textures was presented, and as it is not often we have the opportunity to get our hands dirty, we all got very excited.
Our inspiration came partly from the amazing work of many of the Artists we work with, such as Rhys Cowe or Paul Hobbs. We were fascinated by their use of color and wanted to bring some of that vividity to our brand. We also love movement and the life it brings to a website. We have researched and experimented with a variety of techniques and paint mediums, looking for something that would allow us to combine both the vivid colors and the movement and fluidity of the paint.
The technique we decided on in the end was acrylic pouring (dirty style) and on a sunny Monday morning we got to work in Sam's front drive.
We choose to work with our brand colors, using a simple 1:1 mixture of PVA glue and water as the pouring medium, together with a splash of WD-40 and of course the acrylic paint. We mixed the paints and poured over the prepared canvases (and to Sam's wife's dismay well beyond the canvas too) letting the colours flow and mix as they will, creating mesmerizing textures and shapes. We have a couple of videos for you, documenting the process.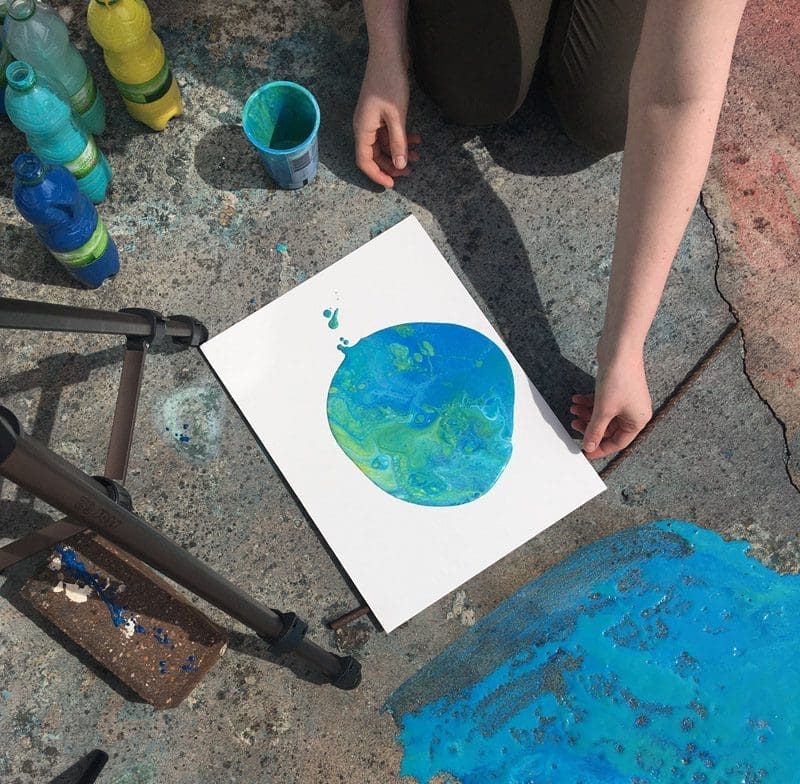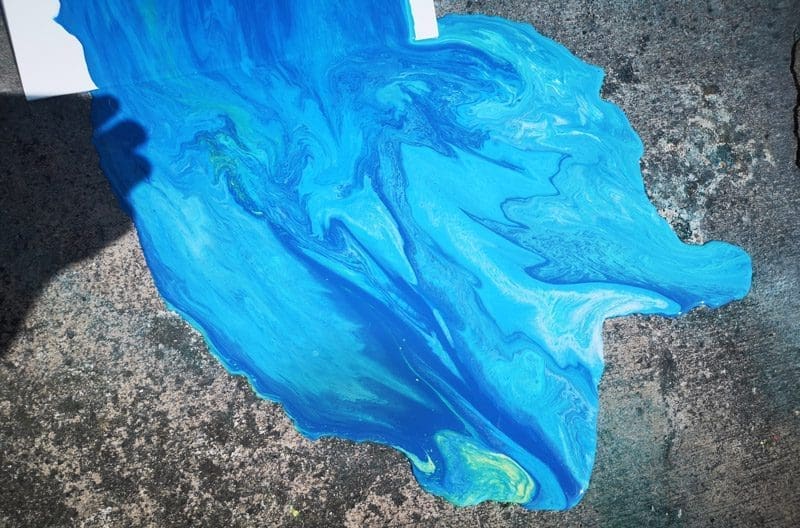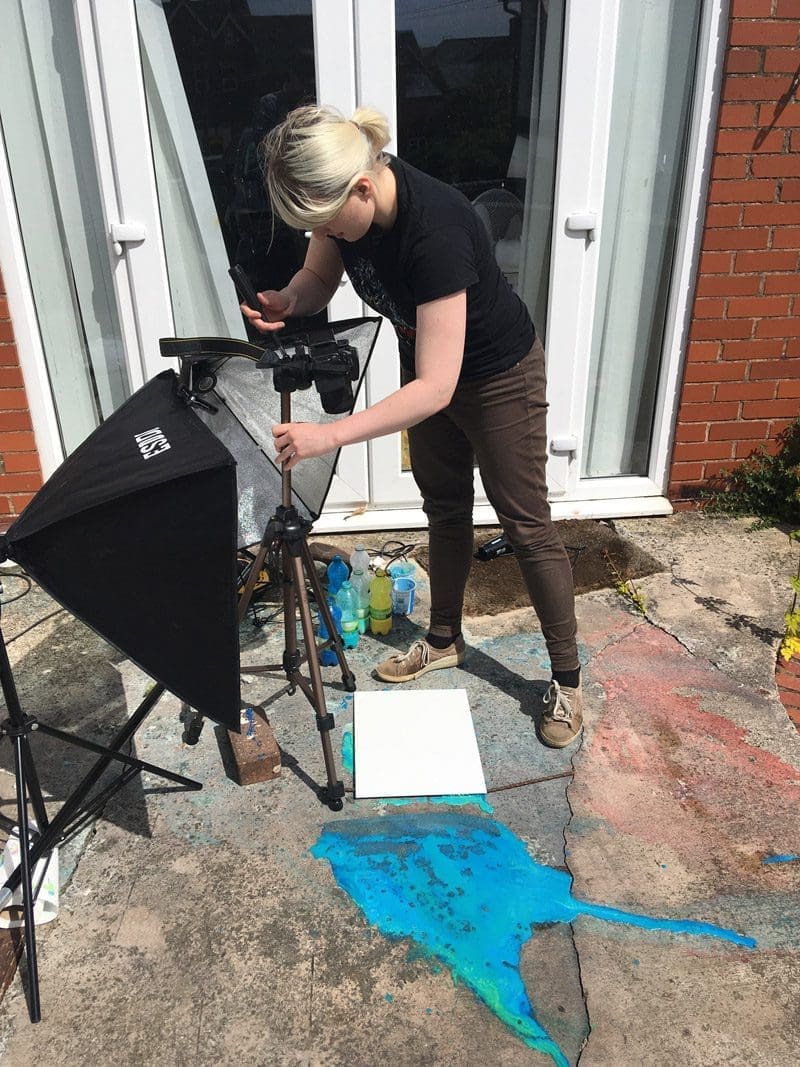 By the end we had some beautiful footage of the artwork being formed, as well as some rather lovely canvases. Below is a selection of our favorites, but you can also see them all around our website.
As a creative exercise it was excellent fun, but it has also created a full set of valuable brand assets, which we are looking forward to using beyond the website.
Enjoy some of the labours of our work…
-Anna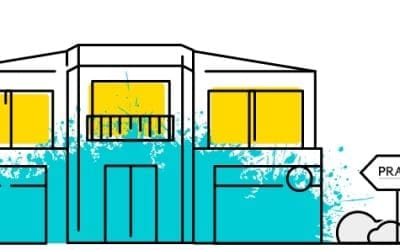 There are a surprising amount of small to medium web design firms operating in this Cotswold town. This is not an exhaustive list but one created from our network and experience.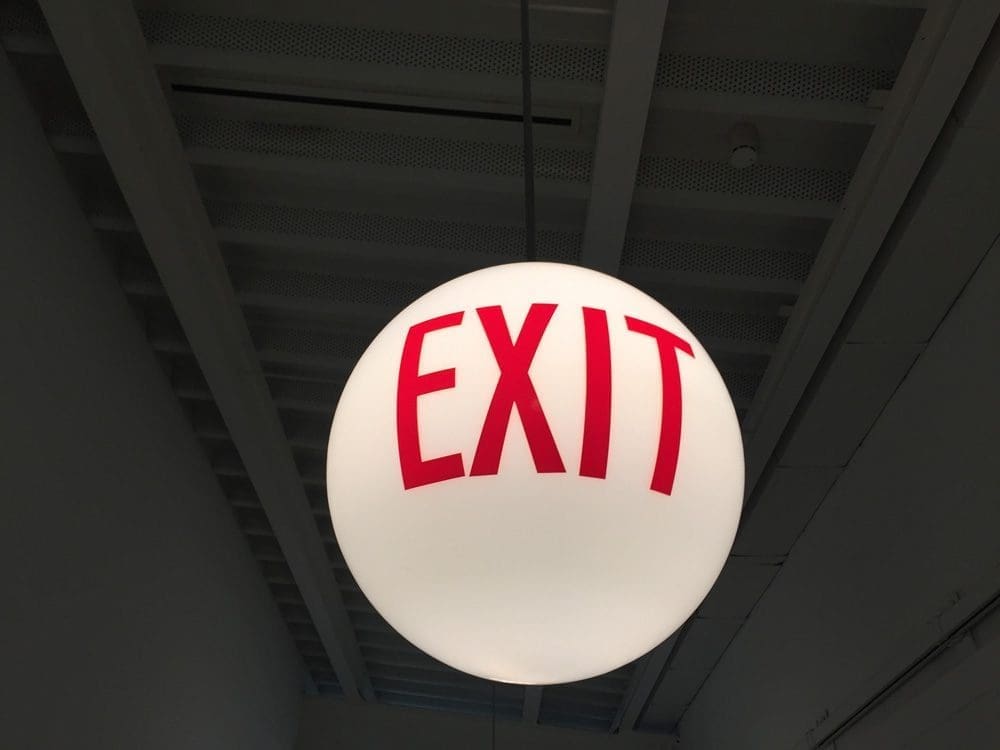 You may have noticed that we have no cookie consent popups on our site. We, as designers and web practitioners, have some real problems with those annoying cookie popups. And we are not alone…