There is simply no point to having a beautifully designed website which is impossible for users to
understand and find what they are looking for.
The main definition of a 'great website' has shifted from pure aesthetics to usability, due in large part to changes in the browsing habits of internet users. Today, the aim of web design is not only to develop an attractive website, but to perfectly blend attractiveness with user interactivity, and search engine friendliness. All the while keeping in mind the way website based applications such as communications, information distribution, and online shopping carts are being used by visitors. We don't think there is such a thing as a 'perfectly designed website' but we do always strive for a 'well designed website, which looks good and delivers on purpose and usability'.
With every website development we strive to create the best user experience possible. We achieve this by considering the following factors:
• Development of a consistent design across the website
• Creation of an easy and intuitive navigation
• Use of appropriate colour schemes which communicate the brand
• Website download speed
• Clear and easy to find contact information
• Relevant page text that is easy to read for any visitor
• Relevant images to the topic being discussed
• Responsive design for multi-platform support
• Designs that are consistent across all browsers
A large majority of people browse the internet via a broad range of devices on everything
from smartphones to tablets, computers to web enabled television sets. They browse from many
different countries and languages, using different browsers and different screen resolutions.
Testing websites for consistency across all of these different user scenarios can consume a lot
of time and money. Which is why we use responsive web design as an approach to a websites architecture which optimizes websites to work across the vast range of platforms users are using.
While the primary focus is on maximizing visitor experience, usability also goes hand in hand with lead generation and sales. If your website has not been thoroughly tested to appeal to all visitors, many people visiting your website looking for information about your company may be unable to locate what they are looking for. Worse, they may be so turned off by the slowness or difficulty in using your
website that they turn to your competitors for help. Keeping usability in mind not only provides
an enhanced user experience for your visitors, it has a direct impact on lead generation and sales.
When selecting a web design company for the design and development of your business website,
look for a firm with extensive experience creating attractive but user friendly websites. Quickly
delivering the information your visitor is interested in makes a critical difference when it comes
to internet marketing success.
We offer a free no obligation Digital Review which looks at your websites usability levels, as well as giving the code, seo and design a bit of a health check. Contact us to find out more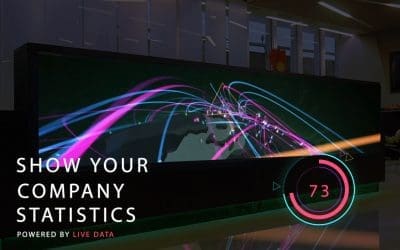 As an agency we have decided to move all of our sites over to the new Google Analytics in one hit. This post explains how and why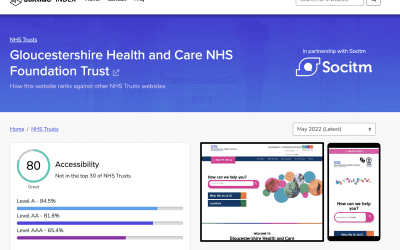 Things we learnt by creating highly accessible website designs for the NHS & university sectors. Recent pitches and web briefs have put accessibility high on their list of needs, which is a great sign. However accessibility, just like GDPR, needs to be taken in context…
Or not of course. An evaluation tool for any marketing creative piece – a poster, a website, a flyer, a brand. Most of all a piece of SEO copywriting.