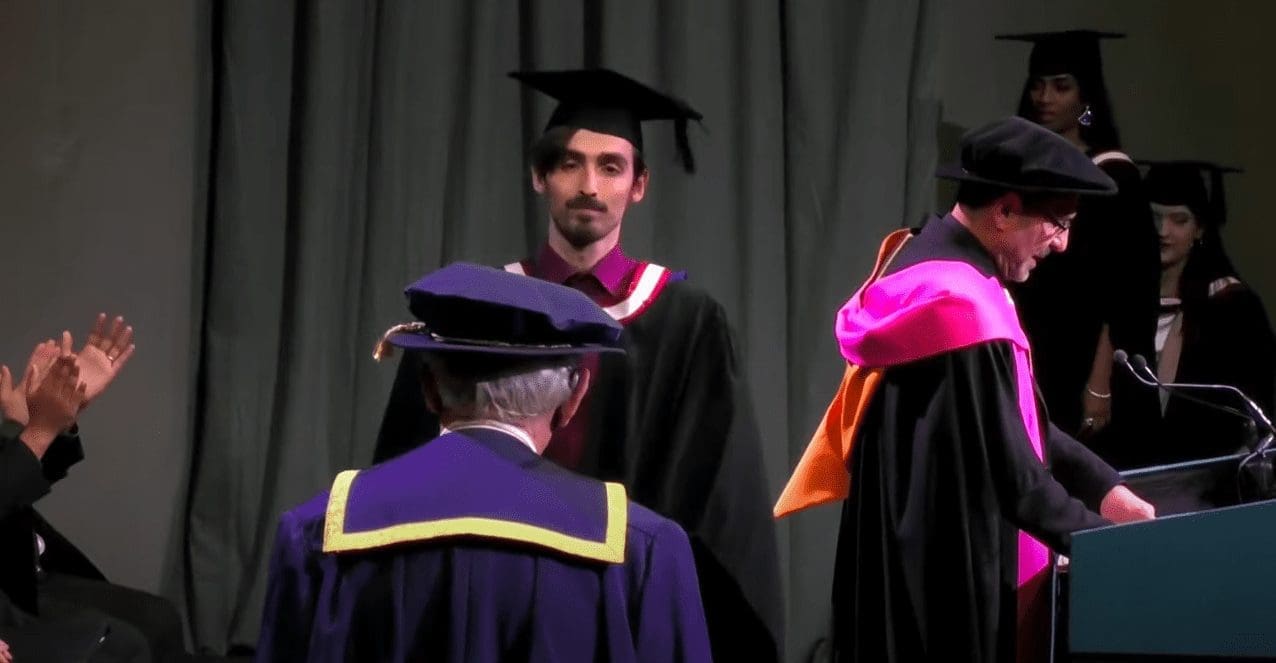 George graduated from University of Gloucester, with a 1st in BSc Digital Media & Web Technologies. His ceremony was delayed from last year.
Alex also graduated with a first, and also from the same course at University of Gloucester.
As well as seeing their lovely faces above, you can see both graduations in full: George: https://youtu.be/RxZbHSExLak?t=5236 and Alex: https://youtu.be/m2FJoZTCH_k?t=4649
Well done to both Alex and George. We are immensely proud of them both. We continue with our very close ties to the Digital Media & Web course with sandwich year internships that lead to a career in development with us at Practically. Without exception, so far, all of our graduate employees in development and also design have First Class Honours.
Two down. What about the half? Well Sam went to his graduation too, but this time as the lecturer for his design students at University of Worcester. As ever it was great to see what the leaving class was up to, meet the parents and catchup. Our links with the Graphic Design course continue, with our employment of the amazing Agate Brice, who was part of this third year cohort, though she will graduate next year.