We love working with
FENS – Future Events News Service
FENS is a B2B service that is essentially a database of celebrity, sporting and other events. Need to know when to lay on extra trains to Wembley Stadium? Need to know when George Clooney is in London? FENS supplies a whole series of industries.
An amazing database
Current live "stories" 171k
Huge traffic
235k per year
See for yourself
www.fensinformation.com

A unique company & a unique database
We created a new brand, corporate guidelines and (of course) website. The aim was to separate but link the various sectors that FENS work in – from celebrity to transport.
This project (and company) has since branched so that the Travel section is now its own company: TENs
Under the Hood
Yii PHP and MySQL running on a dedicated server making tens of GB of data available to subscribers via daily emails, API and search.
Why we think this project is sexy
Back in 2011 the FENS team engaged us to build a web based application to replace an aging Oracle database. We had to replicate all the existing functionality and improve on it, and migrate the existing data (about 60GB) into a new data structure that was better optimised for searching. Another consideration was to streamline the event inputting process to be as time-saving as possible so that the editors could concentrate on the events.
 Cool admin features:
– All stories subedited before being published
– Auto tagging of stories
– Full audit history of changes to content
– Auto recycling of repeating events.
– Flexible user trials
– Auto archiving of old stories to maintain speed of search
– Syncing with Celebrity Bulletin database
Cool user features:
– Powerful and quick search interface
– search history
– searches can be saved and deployed as daily or weekly emails
– Custom data feeds
We have maintained and supported this application and it is still fit for purpose today and running on latest versions of php and MySQL.
How did you meet Practically?
"Recommendation and personal introduction"
What were your expectations of the project?
"To improve the search functionality of our existing product offering coupled with a user friendly interface."
How do you feel the project went?
"Very well, all the objectives were achieved."
Do you still work with Practically? If so what is your ongoing relationship like?
"Yes, excellent working relationship"
Anything else you would like to add?
"Very responsive to requests and helpful practical advice."
"[Practically has a] Can do attitude"
TENs – Travel Events News Service
TENS is a B2B service that is a unique database of large scale events that would have serious effects on transport, infrastructure and other industries.
A funky new brand and website
Telling a story simply
See for yourself
traveleventsnewsservice.com

Know when EVERY major event happens
The database that we look after, and have done for many years, is the only source of all this data, which is essential for the smooth passage of people around events.
For example if there is a major football match happening at Wembley Stadium, then train and bus companies need to add extra capacity. Also local councils, transport infrastructure and repair agencies must ensure they keep transport channels open on these key dates.
Under the Hood
Like FENs before it we look after all database infrastructure and application requirements, including a quite major upgrade, which we call Nexus.
Why we think this project is sexy
All the application workings and sheer size of the database is in its own way seriously impressive. 
But as TENs is a new offshoot, it gave us an opportunity to refresh the design, and invent a new face for this new brand. Inspired by vintage transport posters, and the spirit of an age where world travel was the new hot thing, we created a visual identity which transformed TENs from just another corporate B2B, to a funky brand with heaps of personality. A bit of an overkill for an events database system? Perhaps, but we sure had fun!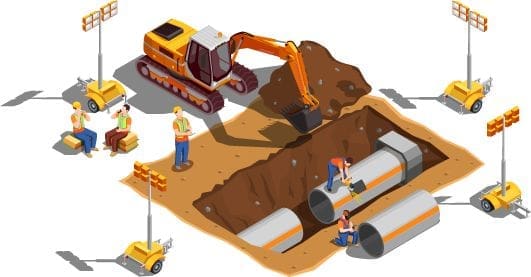 Funky branding
As the Travel Events News Service team explained their proposition it was clear that the story of the company, and the need for the service, is just that – a story. So we created a story-based interface and branding that tells this narrative. A great example of where the brief builds the design.
TENs team on their new branding
"I think that is rather special."
More we
want to show off

think you would enjoy