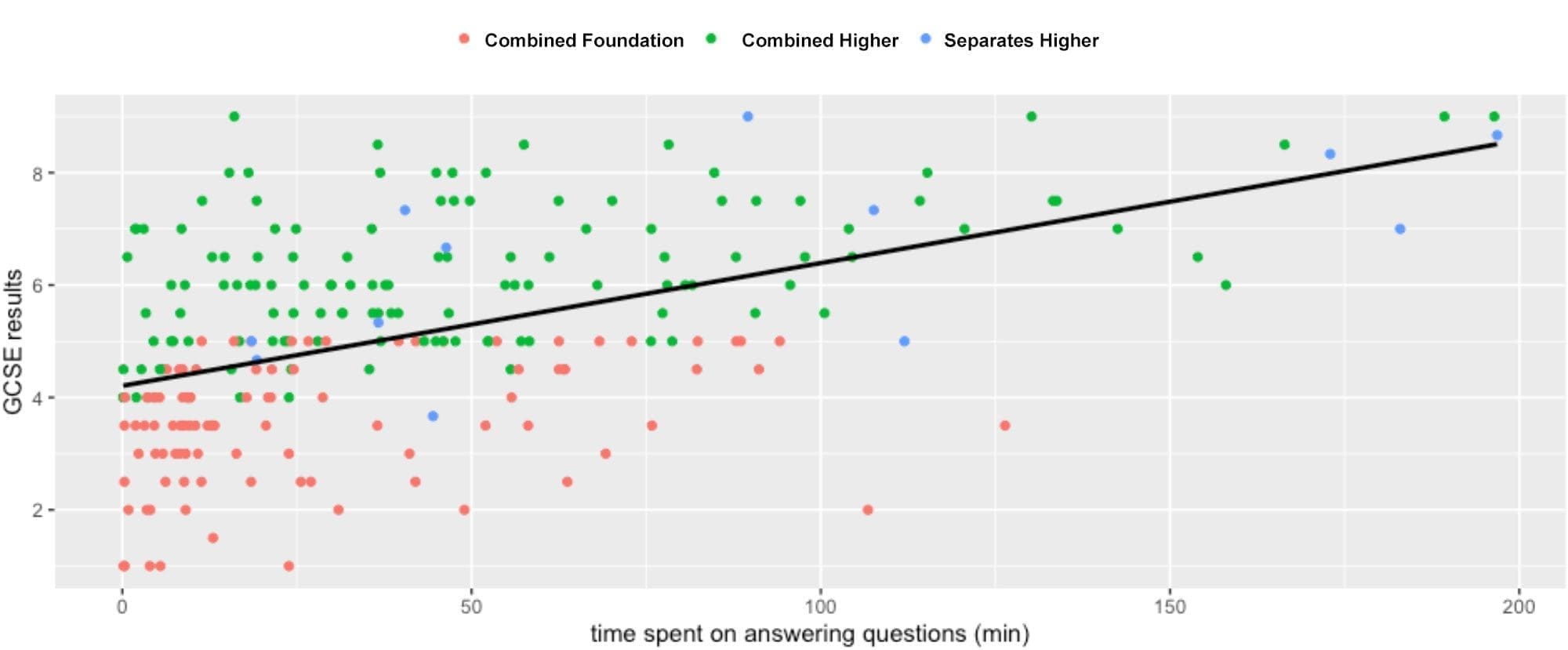 Our creation GCSE Prepper has been taking part in a 2 year statistical study with members of the Universities of Southampton, Birmingham, Warwick and UCL. Early results are in and this proves that there is a 'Statistically strong correlation between time spent on GCSE Prepper and GCSEs results.' In other words the time you spend using GCSE Prepper, directly correlates to your GCSE grades.
The academic team, funded by a UK Innovation research grant, is about a teaching method named successive relearning.This is where students answer questions until they are right, but are also served up random questions later on. This is unlike school where you do a subject, then move on to the next. GCSE Prepper is the only method the researchers found that does successive relearning and crucially can provide anonymised data for the study. By proving that successive relearning works, this also proves that GCSE Prepper works. And vice versa.
As you can imagine we are immensely proud of this result, as are the GCSE Prepper team.
Find out more about this study, and GCSE Prepper itself at https://www.gcseprepper.co.uk/impact-study-results/