We love working with
HiP Interactive Property
Improving Lives. Creative Financial Freedom
HiP was an award winning start-up whose aim was nothing short of changing the way we fund our houses. We were heavily involved at all levels.
Unique proposition
Unlocking wealth from your property
data project
35 million property records crunched to generate house price estimates
Proptech Start-up
Award winning and ground breaking

Re-thinking the
Property finance sector
HiP changed the way we think about our property wealth and opened up many opportunities.
Imagine you could sell some property equity to release cash for a home improvement; imagine you could sell equity to buy a better house; imagine you could sell equity to pay off your loan; imagine you could then buy the equity back when you're ready; imagine you want to sell equity stakes to raise debt for new development opportunities; imagine you want to sell equity holdings across entire portfolios.
HiP is a revolutionary way to think about how we buy, sell and fund our real estate.
Under the Hood
HiP developed an enormous infrastructure to support and execute its vision.
We have helped them develop a fully interactive property management desktop & mobile app, finance tools and comprehensive house price database, as well as effective fund raising strategies, an extensive set of marketing materials and much more…
Why we are proud of this one
HiP is perhaps one of our most visionary and ground-breaking partnerships to date.
It has challenged us every step of the way, always pushing us to expand our knowledge, explore new technology and new ways of reading and playing with huge amounts of data.
On a more personal note HiP really pushed the team into the world of startups and propTech, which we relished. 
Besides all of this we have had lots of fun creating beautiful promotional materials, graphics, videos and infographics.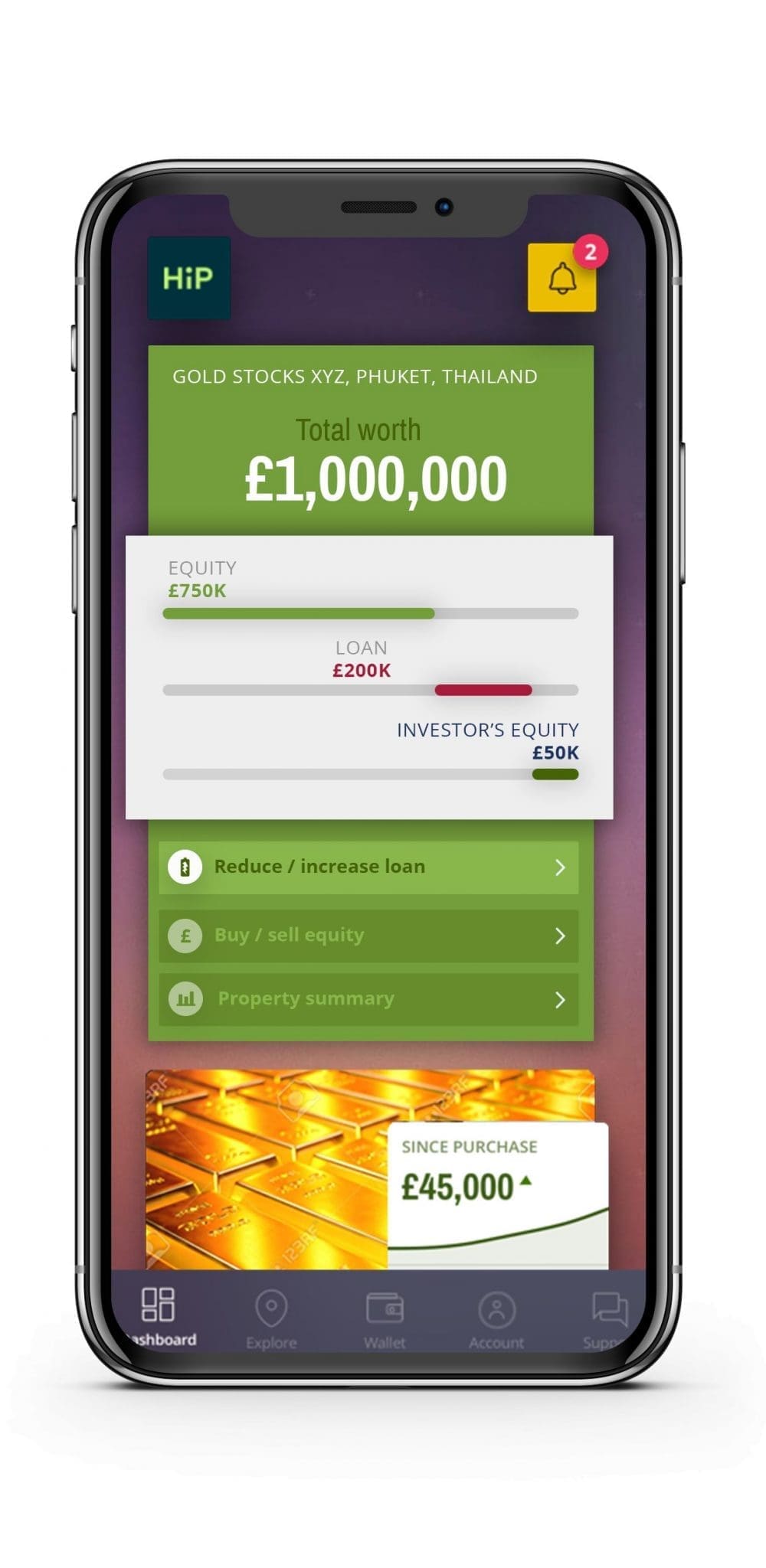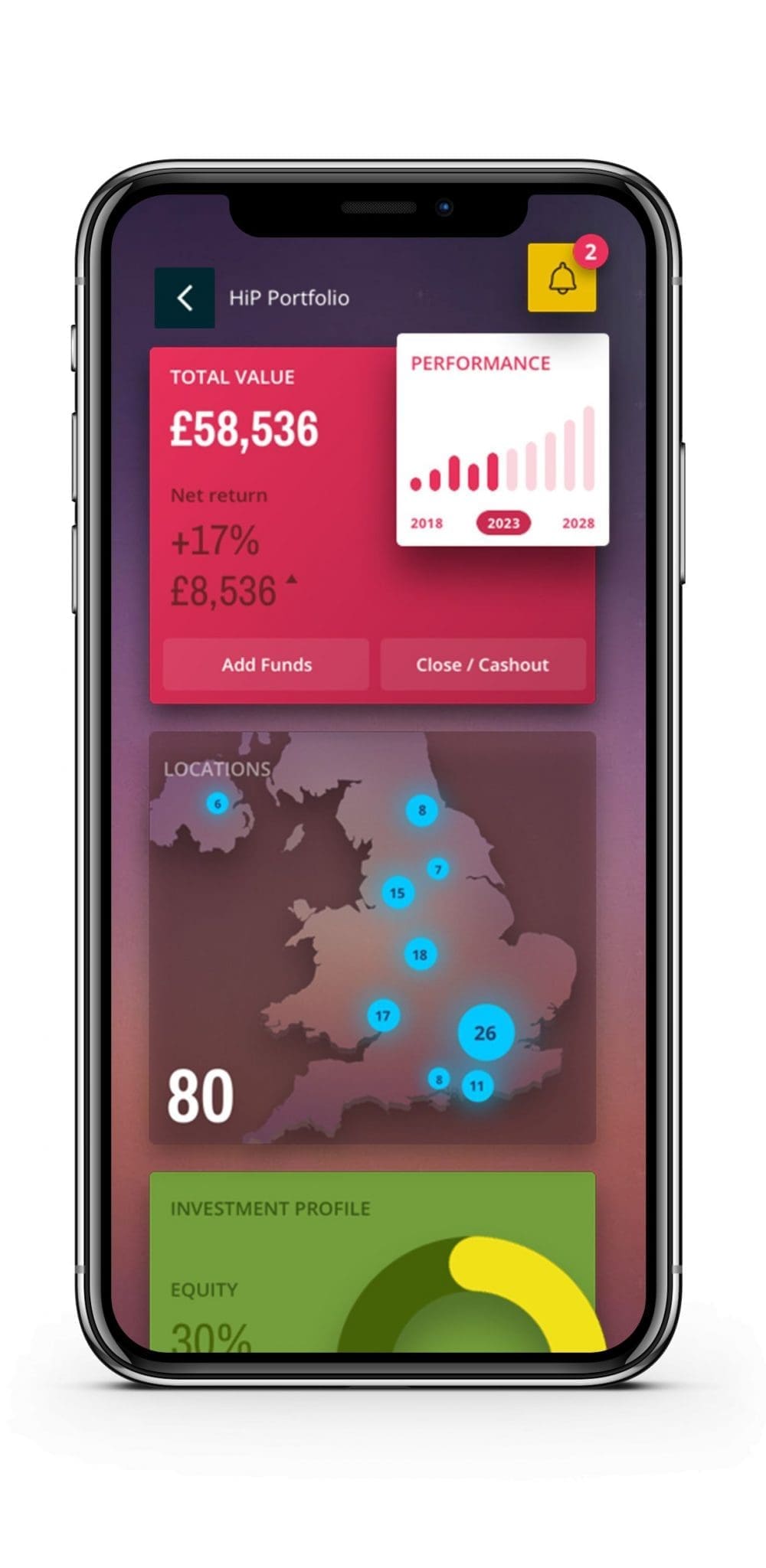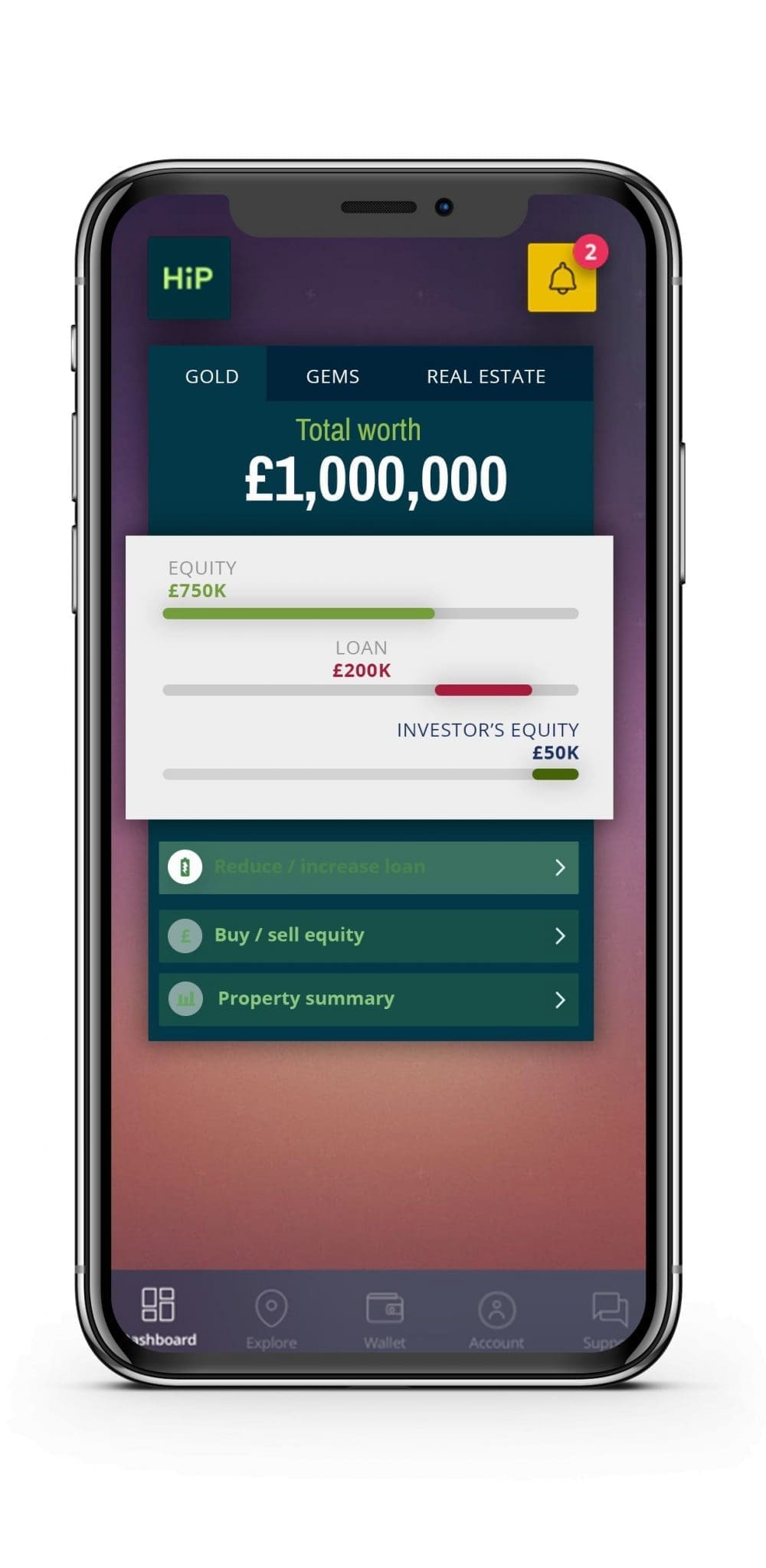 Mobile & Desktop Apps
One of the first tasks was to create an app, using 3D technology, which allowed the user to find their home and to see its true worth on today's market. The idea was that by seeing how much their property was worth (residential and commercial), and what they sold the property for, users could then make use of their profit. The app used huge amounts of public and semi-public data together with Ordinance Survey data and a really cool 3D engine. Epic fun!
Promotional Videos
Our design team collaborated with HiP's own 3D video designer to produce a range of fun and engaging promotional videos, bringing what could be a dull and uninteresting topic of finance and investment to life.
We have produced a huge range of 2D animations, to compliment HiP's existing 3D assets, and edited the final footage ready for publishing.
We ought to warn you, they are long… very very long!
Infographics
To help people better understand some of the complex data and ideas behind HiP we have produced stunning infographics.
At Practically we are great believers in the power of visualising data, and will take any opportunity to make something dull into something sexy.
HiP was a winner at the Berlin PropTech awards 2018. There was a follow up piece from the team on our start-up and our progress, which is rather lovely.
Our very own Sam Collett explains the concept of HiP on the big stage at The Queen Elizabeth 2 conference centre, Westminster. Official video shot by the Becon team.
Sam also presented at various forums across the world including the Blockchain Club, UCL and Regensburg, Germany.
Peter Bill – Journalist and author of Planet Property
"HiP Could save the UK housing crisis."