We love working with
GCSE Prepper
GCSE Prepper is an online teaching tool that makes use of AI and crowd marking. A way for kids to learn exam skills and teachers to set work, see progress and to spend less time marking and creating tests.
The full package
Branding, marketing, strategy, design & bespoke web application
Complex system to
Realistc successive relearning
See for yourself

A complete solution for teachers, students, and parents
Teachers can set homework and in-class tests for their groups. Answers are marked by the teacher, other examiners and AI. The busier the system, the less marking by hand needs to be done.
As part of a 2 year academic research project to show that successive relearning is the best way for students to prepare for GCSEs. Final results will be announced Q3 2023, after the GCSE grades have been compared to student's efforts.
Under the Hood
The system holds over 10,000 questions from all the major UK exam boards – and grows all the time. 
The code base is fully custom built, and very smart, with the app marking hundreds of the submitted student answers automatically, and accurately, without the need for any human input.
WHY WE THINK
This project is sexy
We are very proud of the work done on GCSE Prepper to date. From the very beginning we have been a part of conceptualising and designing each aspect of this complex and comprehensive revision tool. 
From providing the correct tools for GCSE Prepper admins to inputting complex and highly interactive questions, to designing the way students answer and teachers mark these questions in effective and efficient ways.
There is a robust set of review tools allowing the student and their parents to clearly and easily see progress, and the teacher to see both individual as well as class results.
And with GCSE Prepper rolling out to schools in 2020, there is still much more to come, with new features in development as we speak…

SEO, marketing & Promo strategies
We have also created an SEO optimised front facing website, help with marketing strategies and contribute to enhancing GCSE Prepper's online presence.
Introducing
Design Group
After several years of continual development and 100s of schools using the system, plus our imminent academic report, we are seeking advice on a UX and system wide upgrade. We are therefore looking for schools to join existing academies and academic partners for focus groups and trials. This trial aims to switch between push to pull homework. Get in touch for more information.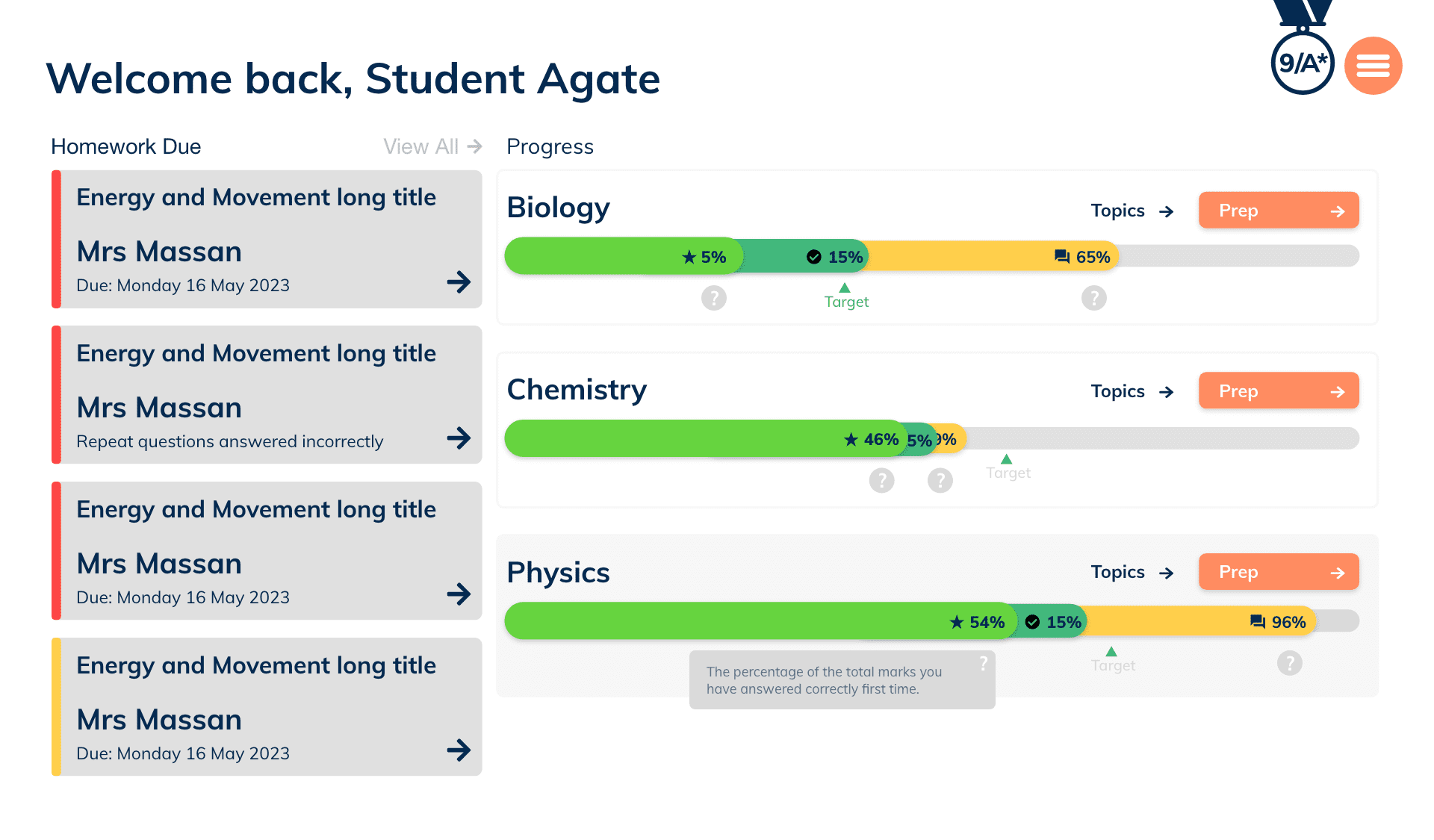 Paul Fradgley, CEO of GCSE Prepper
"Practically consistently deliver beautifully designed software that works"
How did you meet Practically?
"Sam was the best designer we had when I ran a very successful web design company 16 years ago"
What were your expectations of the project?
"I expected it to go well"
How do you feel the project went?
"It went better than expected"
Do you still work with Practically? If so what is your ongoing relationship like?
"Yes. It's great. I really enjoy working with them"